Connect with your social network account
Since it's been so long since I've been on here, I thought I would post pictures of the animals I have now. I used to have lots of chickens, but now I only have 8 left - 6 Nankin bantams, 1 Blue Silkie, and 1 Mille Fleur OE bantam. I also have 2 cats.
Nate - 9 year old Nankin rooster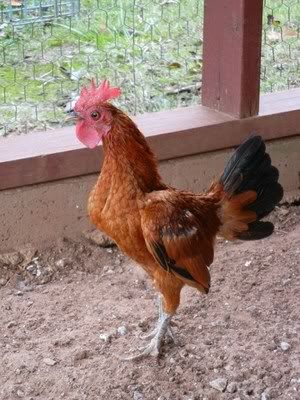 Nadine - 9 year old Nankin hen (my favorite)
Nellie - 6 year old Nankin hen
Nuther - 5 year old Nankin hen (she's the top hen; she bullies all the others
)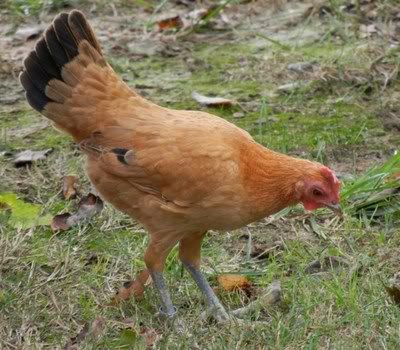 Nina - 4 year old Nankin hen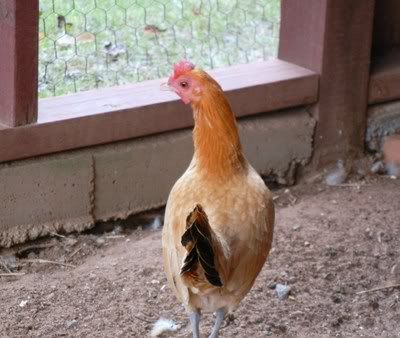 Nora - 4 year old Nankin her (Nina and Nora are sisters)
Popcorn - 9 year old Mille Fleur OE bantam hen (she's my niece's favorite)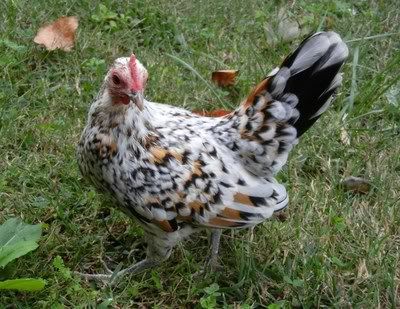 Blackie - 4 year old Blue Silkie hen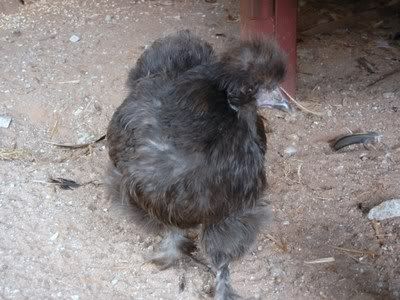 Buttons - my 10 year old cat
Callie - my 3 year old cat
Abby - my mom's 8 month old kitten - but I kinda claim her too
lol
---
beautiful... (whispers... except for the silkie...)
I'm VERY picky about chickens. I don't know all the breeds and, I'm not familiar with nankins at all. But I like them. I like chickens that are lean and clean. I don't like puffy, or fluffy, or frizzy... don't like beards, tufts, and can't stand feathered legs...
I've seen the mille fleur pattern before, in pictures, but not on an OE... that thing is pretty...
We are thinking about getting some birds in the Spring. we haven't been able to afford any in a while... I'm not sure I'll be able to pick out just anything I like but, I'll definitely be looking for bantams.
I like cats too... to a certain degree. I don't like litter boxes... don't like fleas and don't like flea collars or flea medicine... I also don't like to buy commercial pet foods and can't afford it anyway...
So basically my ideal cat is the occasional stray that we get around here. No responsibility... they're just there.
At the moment we have a few cocoons, some pill bugs and the like, and a toad. That's about all we have for pets these days. They're pretty much free, feeding included, and easy to care for. That's my kind of pet.
"But ask now the beasts, and they shall teach thee; and the fowls of the air, and they shall tell thee:"
- Job 12:7
---
I like all different kinds of chickens, I've had cochins, several different colors of silkies, brahmas, Mille Fleur OE, Porcelain OE, Fawn Silver Duckwing OE, Japanese bantams, Marans, and some more odds and ends LOL. I personally like crests, beards, and featherlegs. Frizzles aren't really my favorite, there have only been very few of those that I thought were pretty lol. My mille fleur OE hen didn't used to have that much white in her, it seems like every time she molts more white feather come in - we think she's really pretty too.

Our cats stay outside, I would NOT want one inside because I don't like litter boxes either, or hair all over the place. Most of our cats we've had were strays that we took in; we get them spayed so we don't get over run with more LOL.
Trust in the LORD with all your heart, and lean not on your own understanding; In all your ways acknowledge Him, and He shall direct your paths. ~Proverbs 3:5-6~
---